St Clair Garage Sale
Garage sale 8am to 2pm Moving Everything must go Baby and toddler clothes - boy Tools Kerosene heater Fans Toys Baby items and furtniture Brick a back Party Marquee
Sat, 30 Oct 2021
8:00am - 2:00pm
St Clair, NSW
ALL MUST GO!
Sat 30 Oct 07:30AM - 01:00PM WOREE 16 Rita Close Everything Must Go! Household Goods, Kitchen Appliances, Clothing, Crockery and much more. Bargains Galore!!
Sat, 30 Oct 2021
7:30am - 1:00pm
Woree, QLD
Clearance sale
Multiple storage unit's full – Assorted antiques and miscellaneous goods, random knick knacks, much more items, lots not shown in pictures Location: Thomastown Open for viewing: 8am-4pm Saturday Sunday Otherwise all other days Private...
Mon, 25 Oct 2021 - Thu, 25 Nov 2021
8:00am - 4:00pm
Thomastown, VIC
ORMISTON Garage Sale
Quality pre-loved clothes, shoes, jewelry, books, games, Xmas, kitchen & household items, fishing, sport & tools.
Sat, 30 Oct 2021
7:00am - 12:00pm
ORMISTON, QLD
Horsham Garage Sale. Down sizing
Will be selling house hold items, due to down sizing, some furniture and lots more + pot plants will be available to purchase pick up all purchases on the day of sale. cash only on day of sale .
Sun, 31 Oct 2021
9:00am - 4:00pm
Horsham, VIC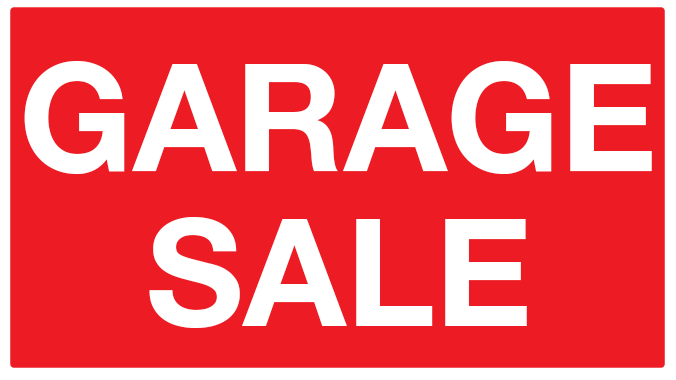 Garage Sale 30th October
Garage Sale from 7 am Saturday 30th October almost everything under $5 Clothes DVds Books Plants Toys Magazines Gifts Collectables Hand bags Souvenir spoons etc. 101 Amazon Drive Greenfields. Cash only
Sat, 30 Oct 2021
Starts at 7:00am
Mandurah, WA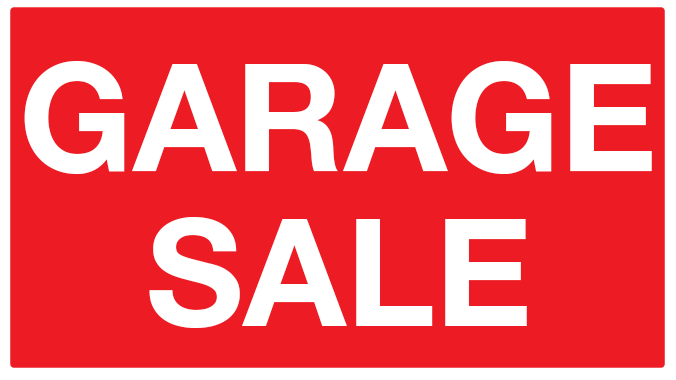 Garage Sale!!
IT'S ON AGAIN!! 7am to 3pm, Saturday 30th of October. 16 Gleneagles Way, Hamersley Everything priced to sell! *Collectable Teapots *Records *CD's *Toys *Books AND MUCH MORE!
Sat, 30 Oct 2021
7:00am - 3:00pm
Hamersley, WA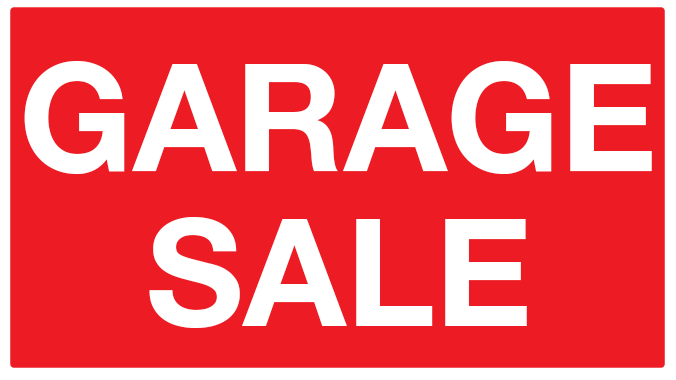 GARAGE SALE HAMLYN TERRACE SAT 30TH OCT
GARAGE SALE COVID SAFE - 16 DEHAVILLAND CIRCUIT, HAMLYN TERRACE ON SATURDAY 30TH OCTOBER FROM 8AM (OR BY PRIOR INSPECTION). CLEAN OUT OF MANS SHED, TOOLS, FISHING STUFF BUT ALSO BRIC A BRAC, CROCKERY, LINEN, CLOTHES, GOLF CLUBS, BATHROOM EXHAUST FAN...
Sat, 30 Oct 2021
Starts at 8:00am
Hamlyn Terrace, NSW
Garage sale 14 Robur crescent mountain creek (Brightwater)
Starts 7am Sunday morning 31 October. Girl's clothing size 12-16 starting from 50c. Senior girls size 3 shoes to women's size 7 from $1. Toys Handbags Leaf litter blower Foam roll (size approx. of double bed ) Rusk brand hair curler...
Sun, 31 Oct 2021
Starts at 7:00am
Mountain Creek, QLD
GARAGE SALE SATURDAY 30 OCTOBER
The sign says it all. This Saturday 30 October, 8am to 3pm. Mazda 3 Neo 2013, auto, fantastic condition. Retired builder's surplus stock, most new, unused. 1000 piece jigsaw puzzle swap. Bring along your 1000 piece puzzles and swap for a new...
Sat, 30 Oct 2021
8:00am - 3:00pm
Birkdale, QLD