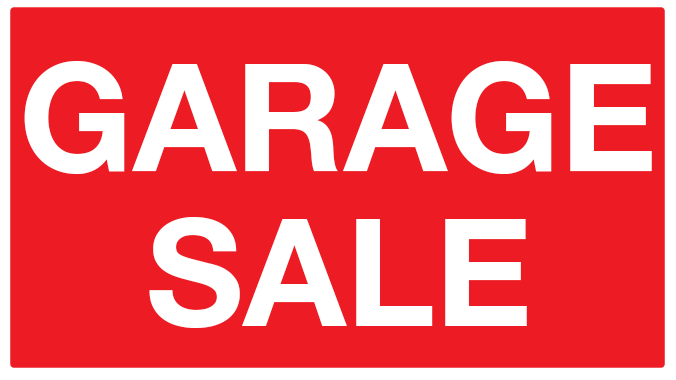 GARAGE SALE Miami 4220 QLD
Garage Sale 5 Dawn Parade Miami Saturday 29th January 7am - 12pm Kids toys Soft toys Household items Paintings Clothes and ahoes Books Plants
Sat, 29 Jan 2022
7:00am - 12:00pm
Miami, QLD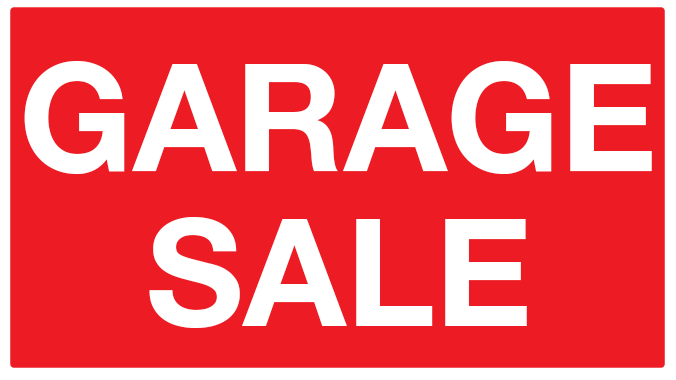 Garage Sale - Everything $1 or under!
8am - 10am 19 Setaria Rd, Baldivis DVDs Kids clothing - (girls size 8-12, boys size 8-10) some new, all in great condition Toys - plush toys, scooters, dolls, dollhouse, lego table Homewares - rice cooker (new), mirrors, wooden venetian blinds,...
Sat, 29 Jan 2022
Starts at 8:00am
Baldivis, WA
Garage Sale - Wed 26th In Rye
Garage Sale! Heaps of books: Recent novels, kids books, non fiction such as motoring, trains, military, biography, Australiana, Indigenous and other miscellaneous. Dvd's, collectable advertising ephemera, old tools, chilli plants, Holden hubcaps,...
Wed, 26 Jan 2022
Starts at 8:00am
Rye, VIC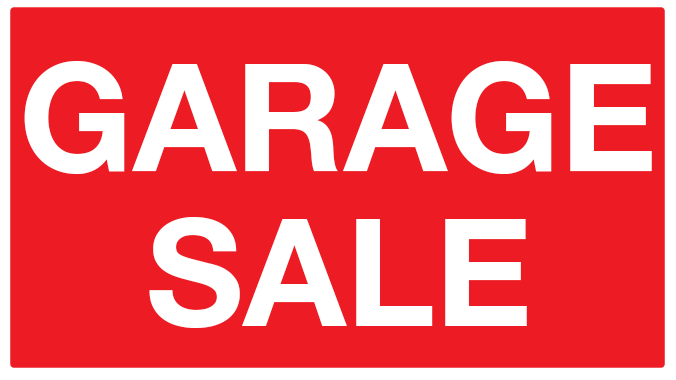 Big Garage Sale
Having a Garage Sale on Saturday the 29th from 9am-3pm Various items for sale including childrens, adult and cooking books, suitcases, jewelry, kids bowls and plates, printers, trolleys, frying pans, barbecues, kids toys, legos, chairs, scales,...
Sat, 29 Jan 2022
9:00am - 3:00pm
Kardinya, WA
Garage sale sat 29th Jan 22
Everything is $1 each, yes that's right $1 each. Nothing over $1 When: Saturday 29th Jan 22 Time: 7am - 12pm Where: 93 Piringa street wurtulla 4575 Some items we have for sale; - Ladies clothes - size 16-18 - brand new items - Jewellery - Toys...
Sat, 29 Jan 2022
7:00am - 12:00pm
Wurtulla, QLD
COMBINED GARAGE SALE
Sat 29 Jan 06:00AM RANGEVILLE 23 Plant Street House holder Items Fishing Gear Filling cabinets Bird cages Tools Garden Pots Much much more
Sat, 29 Jan 2022
Starts at 6:00am
Rangeville, QLD
Deceased Estate Sale, Blackwall
Sunday 30/01/2022 from 10am, 3 Springwood Street, Blackwall, furnishings, white goods, bedding, pots, pans, crockery, cutlery, everything you need to fill your house, including antique wardrobe and dresser. Bring your truck, trailer, ute and cash,...
Sun, 30 Jan 2022
10:00am - 2:00pm
Blackwall, NSW
ALL MUST GO!
122simpsons Rd Currumbin waters qld;122simpsons Rd Currumbin waters qld Sat 29 Jan 07:00AM Mon 31 Jan 07:00AM CURRUMBIN WATERS 122 Simpsons Road Tools Power tools Furniture Electric appliances Antiques
Sat, 29 Jan 2022 - Mon, 31 Jan 2022
Starts at 7:00am
Currumbin Waters, QLD
Garage Sale
Australia Day Garage Sale Narrawallee 9am (please no earlier) - furniture, kitchen appliances, kitchenware, home furnishings, books, board games, DVDs, bric a brac. All must go, make an offer.
Wed, 26 Jan 2022
Starts at 9:00am
Narrawallee, NSW
Bundoora Garage Sale
Lots on offer. Plants, pots, household items, collectables, garden tools, old tools, dolls, soft toys, board games, jewelry, records, Christmas decorations and much, much more. Cash and Card welcome Masks need to be worn.
Sun, 6 Feb 2022
10:00am - 4:00pm
Bundoora, VIC