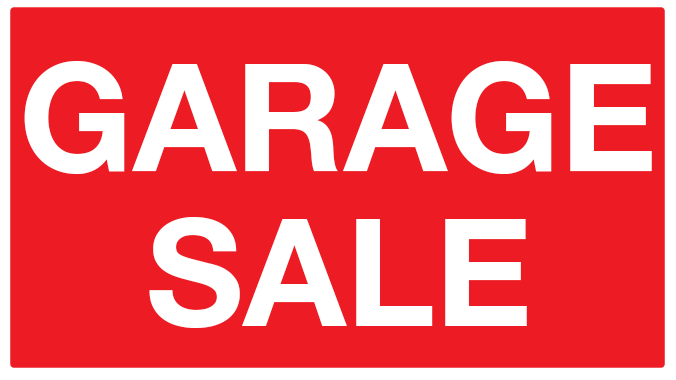 Garage Sale
Massive Yard / Garage Sale and I'm not saying this lightly. Saturday 11th December 7.30am to 12pm No Entry Earlier Than 7.30am These are some items you will find Home Wares Kitchenware Brand New Toys and Gifts Tools Furniture Tobacconalia and...
Sat, 11 Dec 2021
7:30am - 12:00pm
Acacia Ridge, QLD
Ferny Creek Garage Sale
Huge Garage sale as the house has been sold . Everything must go . Hand tools power tools collectible tools ladders straight edges etc. Timber. Handyman's delight. Look forward to seeing you there to make an offer.
Sat, 11 Dec 2021
9:00am - 1:00pm
Ferny Creek, VIC
Baby & Kid's Clothes, New!
All new baby's and children's clothes. Sizes 000 - 12, boys and girls. Bargain prices! Clean, smoke-free, pet-free home. Also many small Christmas gifts and stocking fillers, also new. Street parking or on the grass opposite the house. Our...
Sat, 4 Dec 2021
8:00am - 12:00pm
Caloundra West, QLD
Garage Sale
Garage Sale 18 Renison Drive, Greenfields. Saturday, 4/12 and Sunday, 5/12. 8.00am to 2.00 pm both days. Moving House - shed clearance, household items and furniture
Sat, 4 Dec 2021 & Sun, 5 Dec 2021
8:00am - 2:00pm
Mandurah, WA
garage sale
I am haveing SALE on all my workshop equipment can be seen at 363 sevenoaks street Cannington MONDAY to FRIDAY 9am to 4pm ONLY NO EMAILS , NO PHONE CALLS I DONT HAVE TIME TO RESPOND. So come and make an offer as everything must go.
Mon, 29 Nov 2021 - Wed, 22 Dec 2021
9:00am - 4:00pm
Cannington, WA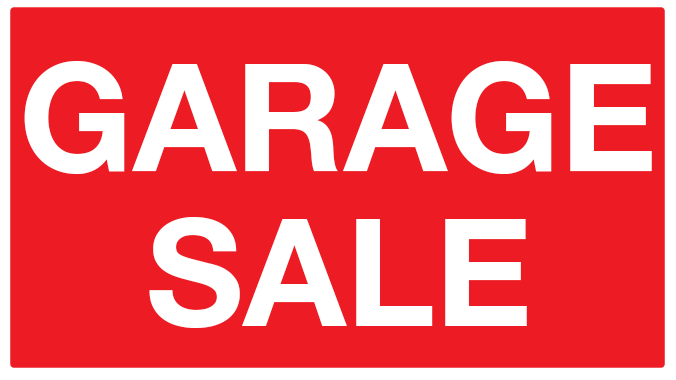 Garage Sale
Garage Sale Sunday 5th December starts 8 am 97 Hawker Street SHOALWATER Lots of goodies linen, some furniture, pictures and lots more.
Sun, 5 Dec 2021
Starts at 8:00am
Rockingham, WA
Fremantle Garage Sale Sat 4th Dec
Garage Sale 4th December. Cycling gear including jerseys and spare wheels, art, antiques, pots and plants, TV, furniture, designer clothing, jewellery, musical instruments and much more! 324 High St (now 39 Terrazzo Lane), entry from Onslow St. 8am...
Sat, 4 Dec 2021
8:00am - 2:00pm
Fremantle, WA
Castletown Garage Sale
Everything must go! Shed full of Mechanical Items & Camping gear. Car accessories (roof rack, ramps, Heavy Duty Jack) Air Hammer, spanners. screws, washes, nuts, bolts, engine piping, to name a few! Swag, outdoor toilet, Gardening tools and...
Sat, 4 Dec 2021
8:00am - 1:00pm
Castletown, WA
GARAGE SALE 4TH DEC 2021 8AM-2PM
FAMILY COMBINED GARAGE SALE. Too many items to list but include new and used items. Please do not arrive before 8am as five family members have to set up.
Sat, 4 Dec 2021
8:00am - 2:00pm
Cambridge Gardens, NSW
Garage Sale
Moving house Garage sale, 9 Ballybunyon Cres Hope Island 8am - 4pm Frid-Sun Garage shelves, furniture, plants, kitchen wares, fridge/freezer, clothes and lots more.
Fri, 3 Dec 2021 - Sun, 5 Dec 2021
8:00am - 4:00pm
Hope Island, QLD