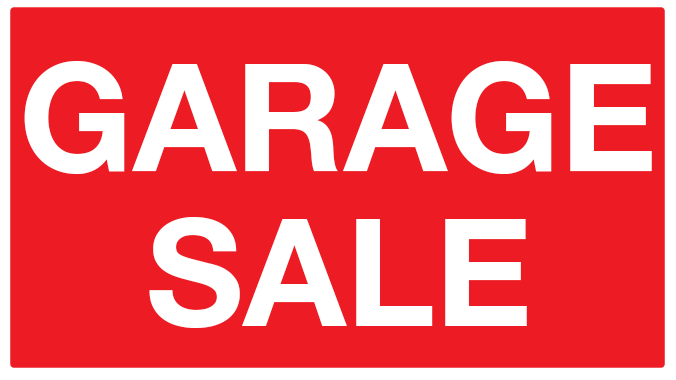 Ermington Garage Sale
Bric a brac, electrical tools, ext ladder, linen, crockery, many more items.enter via Stanley lane behind Ampol service station.
Sat, 28 May 2022 & Sun, 29 May 2022
8:00am - 3:00pm
Ermington, NSW
Huge Ex-Airbnb garage sale - whole house of furniture must be cleared
Beds, mattresses, ensembles, dining tables, side tables, homewares. All reasonable offers considered, everything must be sold on the day.
Sun, 29 May 2022
9:00am - 2:00pm
Sassafras, VIC
Garage Sale! 2 Florence St Herberton
2 Florence Street Sat May 21st 8am - 2pm Sofa set, dining table, contents of house - crockery, Knick knacks, art - heaps!!
Sat, 21 May 2022
8:00am - 2:00pm
Herberton, QLD
East Brighton Garage Sale
Furniture, Paintings, Kitchenware, Lamps, Bric a Brac etc etc Clothing Sale Designer clothing and shoes - over 500 pieces starting at $2.00 Bettina Liano, Guess, True Religion, Very Very, Mimco to name a few labels. Some still have swing tags...
Sat, 21 May 2022
9:30am - 4:00pm
East Brighton, VIC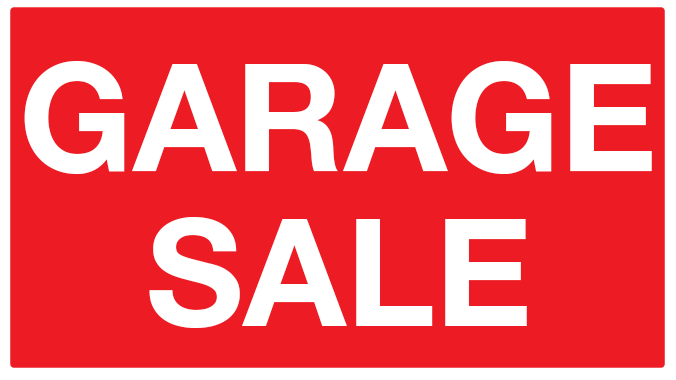 GARAGE SALE 31a Elizabeth St, Perth, TAS. Saturday/Sunday 8am start.
31a Elizabeth St, Perth (Saturday/Sunday) 8am Start. Big Clean Out & Cheap. Tools, Household Items, 2 Adult Bikes, Plants and Big Pots. Set of 4 Landcruiser 105 rims, set of 5 sunraysia rims and tires to suit hilux 4wd. 2 Sets of School...
Sat, 21 May 2022 & Sun, 22 May 2022
Starts at 8:00am
Perth, TAS
Taylors Lakes Garage Sale
Time to downsize. Furniture, Glassware, Crockery, Wedgewood, Cameras, Crystal, Tools, Electric Heaters, Antique Items, Clothes, Linen, Bric-A-Brac and a whole lot more.
Sat, 21 May 2022
8:00am - 5:00pm
Taylors Lakes, VIC
TREASURE TROVE GARAGE SALE
Sat 21 May 07:00AM EAST TOOWOOMBA 13 Cottesloe Street We won't have a democracy sausage for you (it's voting day!) but there are many other delicious treats on offer. Antique porcelain/china/crystal/glassware (including RD carriage ware),...
Sat, 21 May 2022
Starts at 7:00am
East Toowoomba, QLD
GARAGE SALE Sat 21st Clayfield
Garage Sale - Saturday 21st May 8am - 12pm 55 Norman Pde Clayfield Moving house so everything needs to go! Many items free or nominal cost. Tools, screws, screwdrivers, socket set, small springs, various spray paint, hacksaw, etc Cleaning...
Sat, 21 May 2022
8:00am - 12:00pm
Clayfield, QLD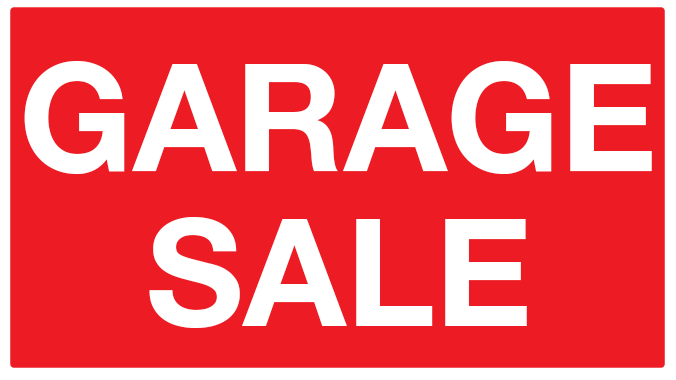 Garage Sale 49 Bamboo Rd Palmwoods
Huge garage sale,everything must go,furniture,camping gear,tools,antiques,household items and much more,ALL MUST GO 7:00 am start 49 Bamboo Rd Palmwoods Saturday 21 May.
Sat, 21 May 2022
Starts at 7:00am
Nambour, QLD
Sat: Garage Sale nr Mordialloc
8am til 1pm this Saturday, 21st May - Election Day. The forecast is sunny with light winds, prices are pleasant, so see you at 178 Beach Rd, PARKDALE. Men's and women's designer clothes, newborn clothes and cot, Schwinn elliptical, bargain...
Sat, 21 May 2022
8:00am - 1:00pm
Parkdale, VIC
Garage sale 21/05/22 Saturday start 7am
Huge moving garage Sale Craft, candles Tupperware, household goods CDs/dvds Lots lots more 6 pine place Gateshead Undercover - still on if raining
Sat, 21 May 2022 & Sun, 22 May 2022
Starts at 7:00am
Gateshead, NSW
Garage Sale - Quality Household Items. All must go!
Saturday 21 May 2022 from 08:00 am to 12:00 pm. All must go, including: Serving ware, cookware, furniture, Warhammer 40k, Books, DVD's, and lots more at great prices!
Sat, 21 May 2022
8:00am - 12:00pm
Alexander Heights, WA