Dunsborough Garage Sale
Huge range of household, garden and building supply items - first big clear out in 30years Building supplies and tools Surfing, fishing, camping and some sports stuff Books, clothes, Nic nacs Some furniture and household items
Sat, 29 Jan 2022
7:00am - 1:00pm
Dunsborough, WA
Garage Sale
Garage Sale Selling all left over office furniture including desks and chairs. Fisher n paykel chest freezer, Westinghouse bar fridge, numerous pipe fittings, poly and PVC and much much more. Where? 31 Goobang St Condobolin NSW 2877 When? From...
Sat, 29 Jan 2022
Starts at 7:30am
Condobolin, NSW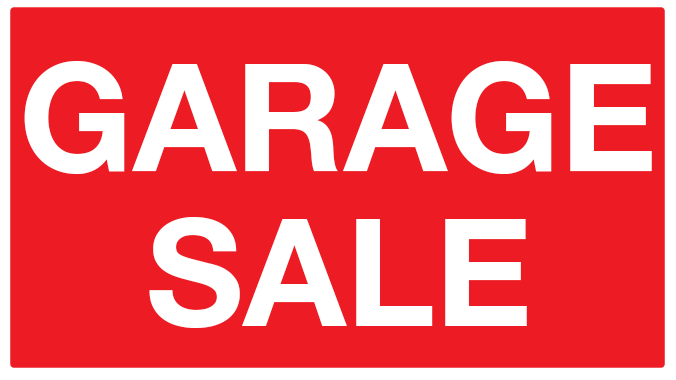 Assorted kids toys
Hayley & Zoe's Toy Sale Assorted kids toys/games mostly between $1-$10 Play kitchen with assorted accessores $60 ono 4 Tweed Court Werribee. Saturday 29th 9am Start. 2pm End.
Sat, 29 Jan 2022
9:00am - 2:00pm
Werribee, VIC
Moving Sale - Sat & Sunday 5th and 6th February - Prestons 2170
Moving Sale - Prestons 2170 - 8am to 12pm. Message for address
Sat, 29 Jan 2022
8:00am - 12:00pm
Prestons, NSW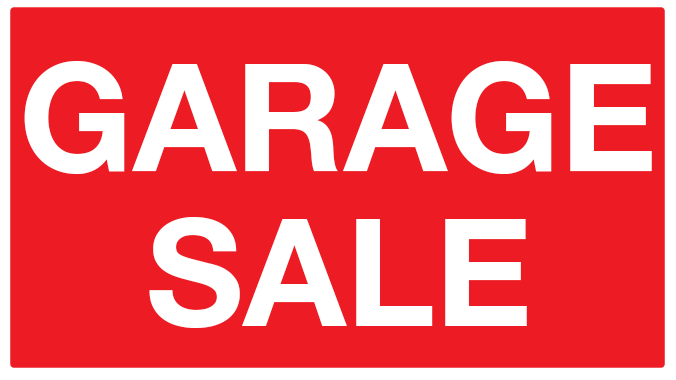 🌸Mega Garage Sale 🌸
Saturday 5th February 8am - 12pm Sunday 6th February 8am -12pm 20 Boomerang St Millthorpe Follow signs - opposite skatepark
Sat, 5 Feb 2022 & Sun, 6 Feb 2022
8:00am - 12:00pm
Millthorpe, NSW
Moving/ Garage sale
A moving/garage sale 75 Poplar Avenue, Albion Park Rail Saturday 29th and Sunday 30th January 2022 8am -1pm both days, please do not turn up significantly earlier than this, as time is needed to set up. Lots of good bargains and potential...
Sat, 29 Jan 2022 & Sun, 30 Jan 2022
8:00am - 1:00pm
Wollongong, NSW
New Lambton Heights Garage Sale
Relocation sale: camping gear: single bed, self inflatable mattress, table & chair set, kitchenware, camp chair, Webber baby Q (with cook book). Kitchen goods from storage to appliances, children: toys, games, books, clothes (both boys and girls...
Sat, 29 Jan 2022
8:00am - 1:00pm
New Lambton Heights, NSW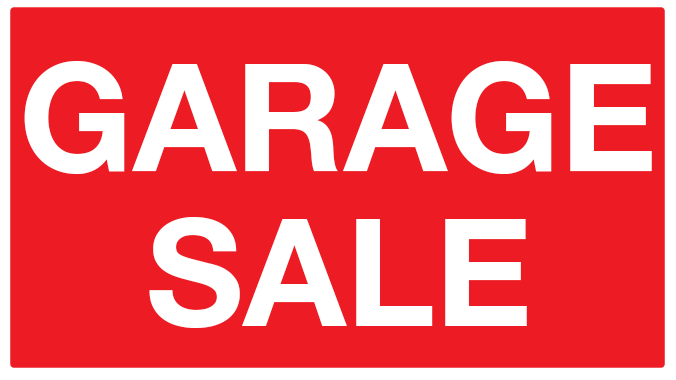 Garage sale, Manilla NSW
Lots and lots of items from home, outdoor, garden (lots of pots, and other), hardware, bikes, tools, funiture, fishing reals, appliances. Various prices from $1 upwards. Start at 8.00am. Please bring your face masks. We will space the tables to...
Sat, 29 Jan 2022
Starts at 8:00am
Manilla, NSW
BIGGEST GARAGE SALE EVER
HUGE HUGE GARAGE SALE OWNER IS DOWNSIZING TO A NEW HOUSE AND NEEDS TO SELL HEAPS & HEAPS OF STUFF. *****FURNITURE***** ******ANTIQUES***** ******GARDEN & INDOOR PLANTS****** **** CLOTHES***** *******COMPLETE BEDROOM SETS*****...
Sat, 29 Jan 2022
10:00am - 2:00pm
Reservoir, VIC
Deceased estate Maroubra
Assorted furniture including sofas, leather arm chair, dining chairs, coffee table, books, crockery, bric a brac, kitchen utensils, tv's, old tools, 9 am to 2 pm Saturday 12/2/22 18 Wilson st Maroubra 2035,
Sat, 12 Feb 2022
9:00am - 2:00pm
Maroubra, NSW