Dunsborough Garage Sale
Huge range of household, garden and building supply items - first big clear out in 30years Building supplies and tools Surfing, fishing, camping and some sports stuff Books, clothes, Nic nacs Some furniture and household items
Sat, 29 Jan 2022
7:00am - 1:00pm
Dunsborough, WA
Deceased estate Maroubra
Assorted furniture including sofas, leather arm chair, dining chairs, coffee table, books, crockery, bric a brac, kitchen utensils, tv's, old tools, 9 am to 2 pm Saturday 12/2/22 18 Wilson st Maroubra 2035,
Sat, 12 Feb 2022
9:00am - 2:00pm
Maroubra, NSW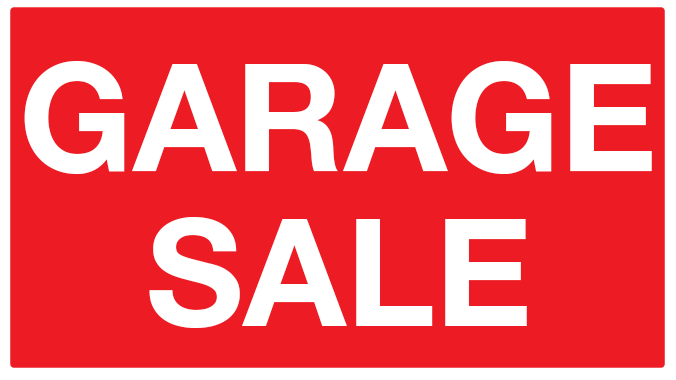 Garage sale, Manilla NSW
Lots and lots of items from home, outdoor, garden (lots of pots, and other), hardware, bikes, tools, funiture, fishing reals, appliances. Various prices from $1 upwards. Start at 8.00am. Please bring your face masks. We will space the tables to...
Sat, 29 Jan 2022
Starts at 8:00am
Manilla, NSW
CALAMVALE GARAGE SALE
Moving house and selling all unwanted items. These include homewares, books, manchester, tools, furniture. Loads of cabinetmaking hardware. potted plants and more. All must go make an offer. Please be COVID safe and wear a mask. Hand santitizer on...
Sat, 29 Jan 2022
7:00am - 1:00pm
Calamvale, QLD
FABULOUS GARAGE SALE - Inc Collectables/Antiques
Fabulous garage sale featuring collectables (priced accordingly) Books, linen, plants (pond plants as well). tennis raquets, ornaments, kitchen ware. CDs, chairs, bric a brac. Come have a squiz! (Some collectables have been listed individually...
Sat, 29 Jan 2022 & Sun, 30 Jan 2022
8:00am - 3:00pm
Adelaide CBD, SA
✨🧡 LINDISFARNE GARAGE SALE!! 🧡✨
✨✨✨ BIG GARAGE SALE - FROM 8AM - 5PM SAT 29TH & SUN 30TH JAN 2022 141 Derwent Ave Lindisfarne Assorted household goods Bedside tables Clothes and bags Books Light fittings Kitchen ware Linen /towels etc Garden equipment Soft toys Dbl bed...
Sat, 29 Jan 2022 & Sun, 30 Jan 2022
8:00am - 5:00pm
Lindisfarne, TAS
Moving Sale - Sat & Sunday 5th and 6th February - Prestons 2170
Moving Sale - Prestons 2170 - 8am to 12pm. Message for address
Sat, 29 Jan 2022
8:00am - 12:00pm
Prestons, NSW
Manning Garage Sale
Various household items, 4 burner gas cooktop, books, clothes, toys, scrap metal
Sat, 29 Jan 2022
8:00am - 1:00pm
Manning, WA
Melton Garage Sale
Full house of new and retro furniture including white goods in excellent condition, general household appliances, garden equipment including a ride on mower, bedroom suite, dining setting,, wall units, pictures, kitchenware, plants and more
Sat, 5 Feb 2022
9:00am - 4:00pm
Melton, VIC
THE GARAGE SALE OF THE CENTURY!
Sun 30 Jan 08:00AM NORTH ADELAIDE 213 Gover Street All types of household items. Big and small. Soft and hard. Electronic and wooden. High brow to kitsch. Australiana to International. 40 years of unique and everyday items tastefully curated and...
Sun, 30 Jan 2022
Starts at 8:00am
North Adelaide, SA