PARALOWIE Moving Sale
Moving sale Everything must go Selling: Outdoor dining set Lounges All different cabinets Toys Electrical goods Motor bike gear Knick knacks
Sat, 28 May 2022
9:00am - 3:00pm
PARALOWIE, SA
Massive Vintage Garage Sale Sunday 29th May
Massive garage sale in Blackheath. 8 sellers combine to bring you one massive sale. Vintage, vintage reproduction, goth and rockabilly clothing, shoes, hats, lingerie, and accessories. Vintage from the 1940s to the 1980s. Vinyl LPs, bric a brac,...
Sun, 29 May 2022
10:00am - 3:00pm
Blackheath, NSW
MOVING SALE
Robert King Sat 28 May 08:00AM - 03:00PM CORIO 14 Riesling Court Tools, Machinery, Sporting and Household Goods.
Sat, 28 May 2022
8:00am - 3:00pm
Corio, VIC
St Ives Chase Garage Sale
We are moving out in preparation for a renovation. Items include: - unused / as new wedding gifts - kitchenware - kids toys and games - art / framed prints - sports equipment - books, music, collectable dvd's - TV, dishwasher
Sat, 4 Jun 2022
12:00pm - 4:00pm
St Ives Chase, NSW
MOVING SALE
TALL BOY AND 2 SIDE TABLES VGC VARIOUS KITCHEN ITEMS PRINTS BEDDING COVERS TOOLS CAMPING ITEMS VARIOUS ESTABLISHED HANGING PLANTS AND STANDS MAKE AND OFFER ON MOST ITEMS 8AM SATURDAY 28TH MAY 1/50 DENTON PARK DRIVE RUTHERFORD 2320
Sat, 28 May 2022
Starts at 8:00am
Rutherford, NSW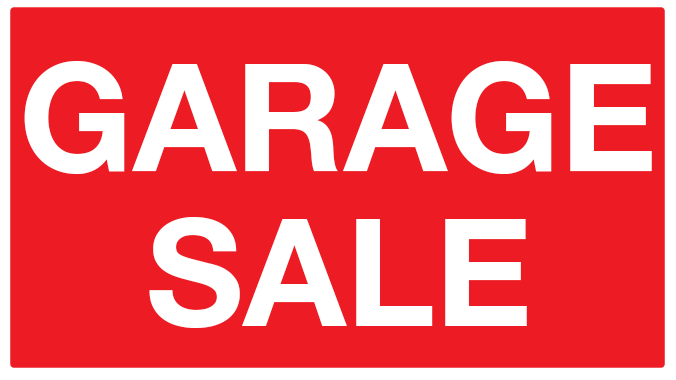 ** GARAGE SALE** Sat 28th & Sun 29th May 8am-12pm
117 Jackson Ave Winthrop Large variety of household goods! * Large range of tapestry cushions, pillows, bedspreads and curtains. * Large range of picture frames * China, glassware and plates *Tupperware and kitchen ware * Children and adults...
Sat, 28 May 2022 & Sun, 29 May 2022
8:00am - 12:00pm
Winthrop, WA
Mega Garage / Yard Sale
Massive house clearance sale Furniture including Retro, White goods (new and used), Clothes (new and used), Shoes, bags, Bric- a - brac, Books, plants, tools, garden equipment, camping & fishing, Sewing machine, material etc, Homeware,...
Sun, 29 May 2022
9:00am - 5:00pm
Clarinda, VIC
Eatons Hill Garage Sale
2 day Garage Sale Loads of ladies clothing, kitchenware, glassware, books, games, furniture and tools.
Sat, 28 May 2022 & Sun, 29 May 2022
6:30am - 3:00pm
Eatons Hill, QLD
Travancore Garage Sale
household bric-a-brac, lots of books, furniture, clothes, camping gear (large tent, portagas, stove, chairs, esky), toys and more!
Sat, 28 May 2022
8:00am - 1:00pm
Travancore, VIC
Garage sale 11am - 3pm 875 Marion rd
Lots of books, dvds and some furniture Books and dvds $2 each or 5 for $8.
Sun, 22 May 2022
11:00am - 3:00pm
Mitchell Park, SA
Isaacs Garage Sale
Downsizing and getting rid of everything! Selling shoes, clothes, couch, fridge, jewelry, crockery, skis, garden tools, blankets, art
Sun, 22 May 2022
10:00am - 3:00pm
Isaacs, ACT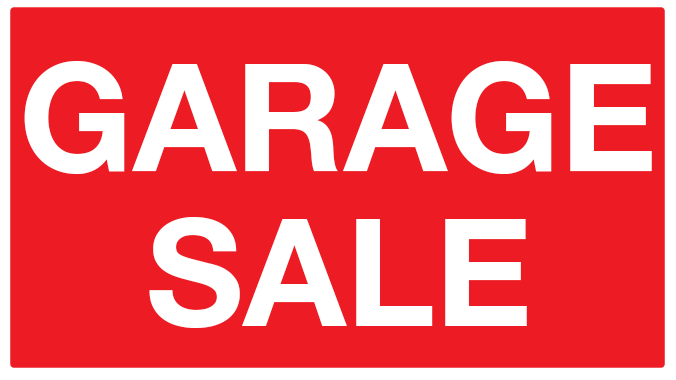 HUGE CLEARANCE GARAGE SALE - TODAY ONLY!!! CASH & CARD ACCEPTED
15 Eucalypt Avenue Templestowe Lower Everything must go so come and make an offer Open 9am-6pm
Sun, 22 May 2022
9:00am - 6:00pm
Templestowe Lower, VIC