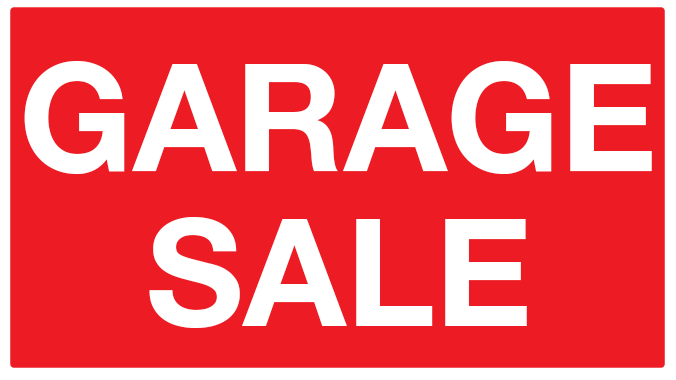 Garage Sale!!
IT'S ON AGAIN!! 7am to 3pm, Saturday 30th of October. 16 Gleneagles Way, Hamersley Everything priced to sell! *Collectable Teapots *Records *CD's *Toys *Books AND MUCH MORE!
Sat, 30 Oct 2021
7:00am - 3:00pm
Hamersley, WA
ORMISTON Garage Sale
Quality pre-loved clothes, shoes, jewelry, books, games, Xmas, kitchen & household items, fishing, sport & tools.
Sat, 30 Oct 2021
7:00am - 12:00pm
ORMISTON, QLD
Garage sale 26th of October 11am-1pm 69 Adelphi road Claremont
Garage sale 26th of October 11am-1pm 69 Adelphi road Claremont there is clothes,toys,books, Xbox games and more
Tue, 26 Oct 2021
11:00am - 1:00pm
Chigwell, TAS
MATTMANS HALLOWEEN GARAGE SALE MARKET DAY 30th October 2021
Back In Time Secondhand Shop 76 Hogarth Road Elizabeth South Stalls Outside In Carpark – Shop Open 30th October 2021 10am – 2pm Mattmans – Back In Time Second hand Shop is having a Halloween Market Day. This could be an on going event as...
Sat, 30 Oct 2021
10:00am - 2:00pm
Elizabeth Park, SA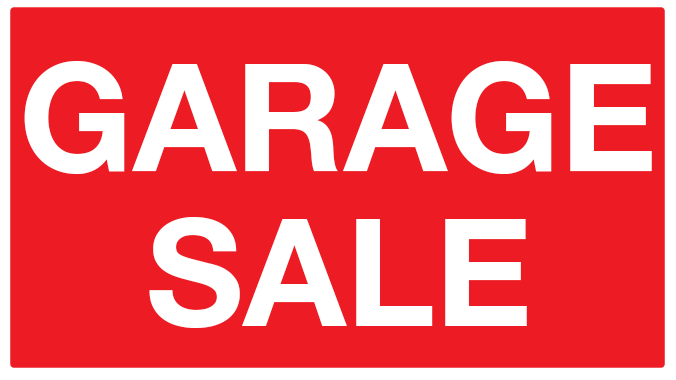 Garage sale 14 Robur crescent mountain creek (Brightwater)
Starts 7am Sunday morning 31 October. Girl's clothing size 12-16 starting from 50c. Senior girls size 3 shoes to women's size 7 from $1. Toys Handbags Leaf litter blower Foam roll (size approx. of double bed ) Rusk brand hair curler...
Sun, 31 Oct 2021
Starts at 7:00am
Mountain Creek, QLD
ALL MUST GO!
Sat 30 Oct 07:30AM - 01:00PM WOREE 16 Rita Close Everything Must Go! Household Goods, Kitchen Appliances, Clothing, Crockery and much more. Bargains Galore!!
Sat, 30 Oct 2021
7:30am - 1:00pm
Woree, QLD
Horsham Garage Sale. Down sizing
Will be selling house hold items, due to down sizing, some furniture and lots more + pot plants will be available to purchase pick up all purchases on the day of sale. cash only on day of sale .
Sun, 31 Oct 2021
9:00am - 4:00pm
Horsham, VIC
Mega Garage Sale - Dandenong - Sat 30th October
Mega Garage Sale Saturday 30th October 9am to 12pm. - address: 28/22 Dunn Cres Dandenong. Clearing out a factory full of household items, building materials, office furniture, bric and brac. Lots of plumbing items, tiles, cleaning products,...
Sat, 30 Oct 2021
9:00am - 12:00pm
Dandenong, VIC
Moving - Great Bargains!
Kids and adults clothing (inc some designer brands), books, kids toys and games, stereo, computer monitor, lawnmower, UV lamps (all working), posters and artworks, sculptures, CDs. Credit cards accepted. Parking on street.
Sat, 30 Oct 2021
8:00am - 12:00pm
Indooroopilly, QLD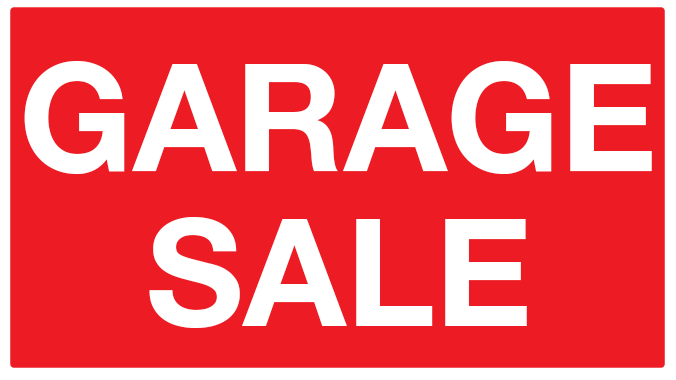 GARAGE SALE HAMLYN TERRACE SAT 30TH OCT
GARAGE SALE COVID SAFE - 16 DEHAVILLAND CIRCUIT, HAMLYN TERRACE ON SATURDAY 30TH OCTOBER FROM 8AM (OR BY PRIOR INSPECTION). CLEAN OUT OF MANS SHED, TOOLS, FISHING STUFF BUT ALSO BRIC A BRAC, CROCKERY, LINEN, CLOTHES, GOLF CLUBS, BATHROOM EXHAUST FAN...
Sat, 30 Oct 2021
Starts at 8:00am
Hamlyn Terrace, NSW