Moving Sale - Sat & Sunday 5th and 6th February - Prestons 2170
Moving Sale - Prestons 2170 - 8am to 12pm. Message for address
Sat, 29 Jan 2022
8:00am - 12:00pm
Prestons, NSW
BIGGEST GARAGE SALE EVER
HUGE HUGE GARAGE SALE OWNER IS DOWNSIZING TO A NEW HOUSE AND NEEDS TO SELL HEAPS & HEAPS OF STUFF. *****FURNITURE***** ******ANTIQUES***** ******GARDEN & INDOOR PLANTS****** **** CLOTHES***** *******COMPLETE BEDROOM SETS*****...
Sat, 29 Jan 2022
10:00am - 2:00pm
Reservoir, VIC
Moving/ Garage sale
A moving/garage sale 75 Poplar Avenue, Albion Park Rail Saturday 29th and Sunday 30th January 2022 8am -1pm both days, please do not turn up significantly earlier than this, as time is needed to set up. Lots of good bargains and potential...
Sat, 29 Jan 2022 & Sun, 30 Jan 2022
8:00am - 1:00pm
Wollongong, NSW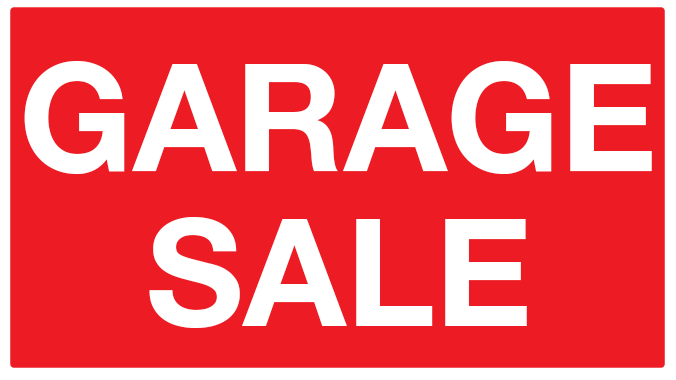 THE GARAGE SALE OF THE CENTURY!
Sun 30 Jan 08:00AM NORTH ADELAIDE 213 Gover Street All types of household items. Big and small. Soft and hard. Electronic and wooden. High brow to kitsch. Australiana to International. 40 years of unique and everyday items tastefully curated and...
Sun, 30 Jan 2022
Starts at 8:00am
North Adelaide, SA
Manning Garage Sale
Various household items, 4 burner gas cooktop, books, clothes, toys, scrap metal
Sat, 29 Jan 2022
8:00am - 1:00pm
Manning, WA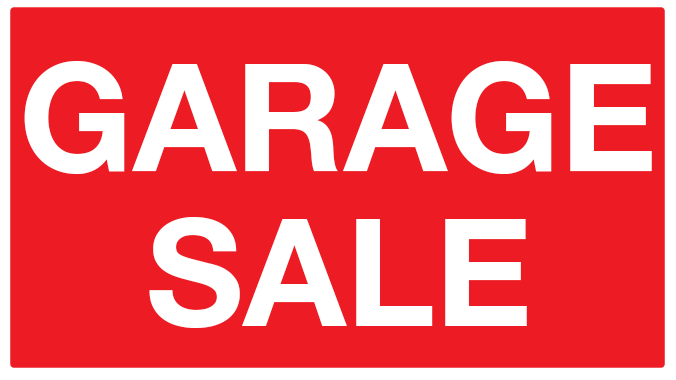 FABULOUS GARAGE SALE - Inc Collectables/Antiques
Fabulous garage sale featuring collectables (priced accordingly) Books, linen, plants (pond plants as well). tennis raquets, ornaments, kitchen ware. CDs, chairs, bric a brac. Come have a squiz! (Some collectables have been listed individually...
Sat, 29 Jan 2022 & Sun, 30 Jan 2022
8:00am - 3:00pm
Adelaide CBD, SA
Garage Sale
Garage Sale Selling all left over office furniture including desks and chairs. Fisher n paykel chest freezer, Westinghouse bar fridge, numerous pipe fittings, poly and PVC and much much more. Where? 31 Goobang St Condobolin NSW 2877 When? From...
Sat, 29 Jan 2022
Starts at 7:30am
Condobolin, NSW
Deceased estate Maroubra
Assorted furniture including sofas, leather arm chair, dining chairs, coffee table, books, crockery, bric a brac, kitchen utensils, tv's, old tools, 9 am to 2 pm Saturday 12/2/22 18 Wilson st Maroubra 2035,
Sat, 12 Feb 2022
9:00am - 2:00pm
Maroubra, NSW
Dunsborough Garage Sale
Huge range of household, garden and building supply items - first big clear out in 30years Building supplies and tools Surfing, fishing, camping and some sports stuff Books, clothes, Nic nacs Some furniture and household items
Sat, 29 Jan 2022
7:00am - 1:00pm
Dunsborough, WA
🌸Mega Garage Sale 🌸
Saturday 5th February 8am - 12pm Sunday 6th February 8am -12pm 20 Boomerang St Millthorpe Follow signs - opposite skatepark
Sat, 5 Feb 2022 & Sun, 6 Feb 2022
8:00am - 12:00pm
Millthorpe, NSW